Personal Project: sailing+photography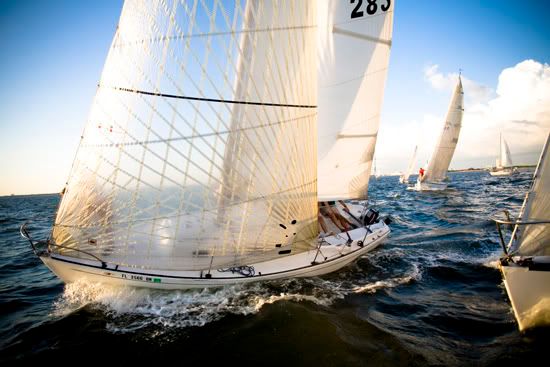 I've always wanted to participate in the Thursday night sailing at Davis Island Yacht Club, but I was too shy to do it on my own. I would just stare wistfully at the distant sails from Bayshore. This year brought motivation: I wanted to develop a body of work to apply for the Tampa Photographer Laureate and my friend Shan was going to sail with some friends. So off we went (sans camera) and met some wonderful, friendly, generous people. Complete strangers took me out on their boat for the race. What fun! And we won! I'd only sailed a LONG time ago, so was quite useless; but they invited me to come back, even with my camera (making me completely useless and probably just dead weight). What a beautiful way to spend the evening: a gorgeous sunset, some lighthearted competition, the wind in your face, the salt in your camera...
So I sailed in the Thursday night races in September and October, on two different boats, and met some of the nicest people. I'm really happy with the photographs. Tampa didn't choose me to be their Photographer Laureate. Their loss, right? Maybe next year.